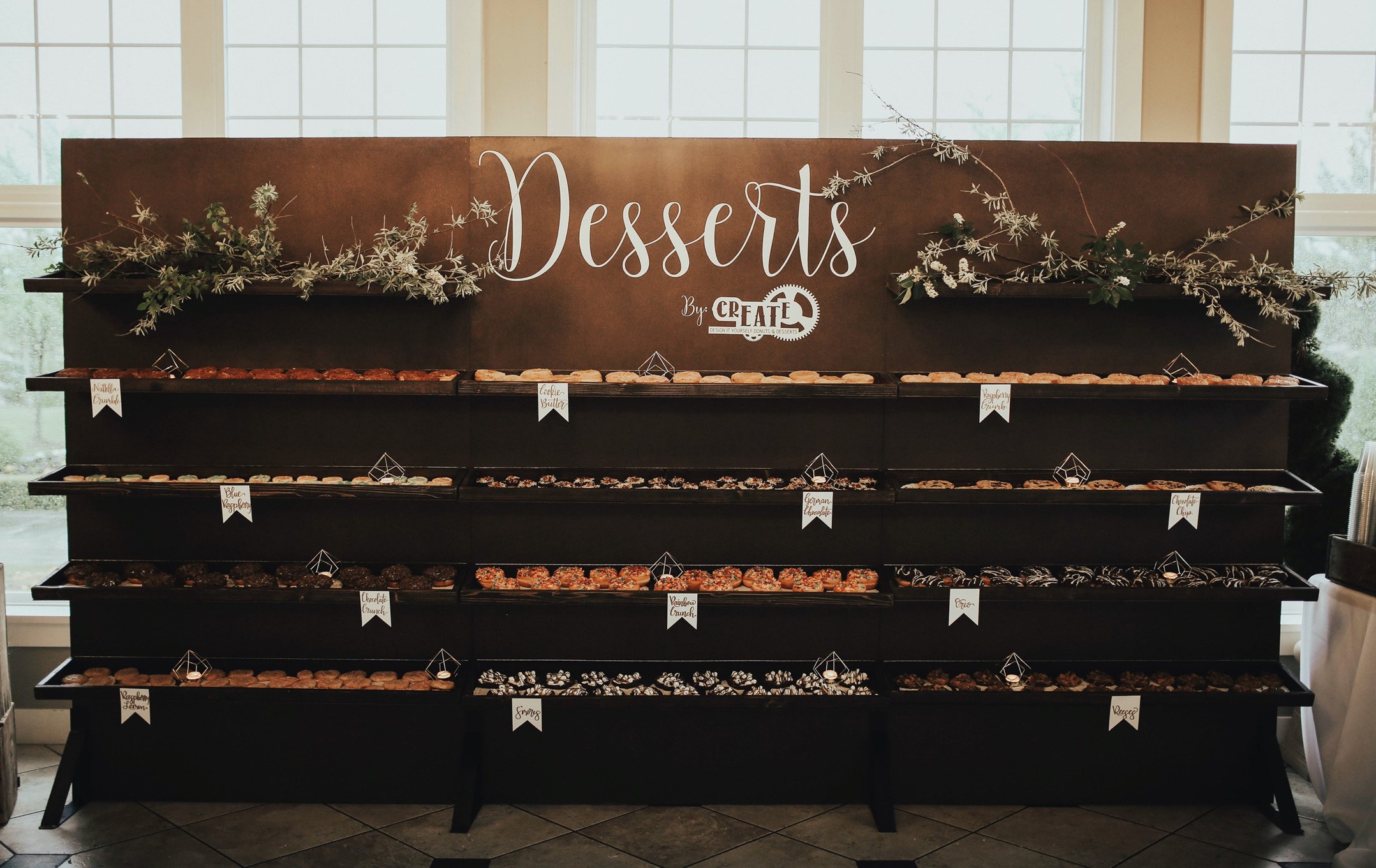 12 amazing alternatives to wedding cake
It's the norm to have a classic wedding cake right? But what if, like me you're not the biggest wedding cake or maybe you fancy something different? Perhaps you have a favorite sweet treat you'd rather showcase and share with your guests. Don't be afraid to be unique and break tradition, you might as well have something YOU will look forward to eating at the end of the night and some other options will look and taste spectacular. Ready for some inspiration?
Macaron madness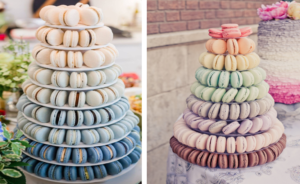 The good thing about these is you can make them as colorful and pretty as you want. Match it with your colour scheme, and with so many choices of colors and flavors how could people not be impressed? You can have a small tower or a huge one, the options are endless.
Turn cakes into a work of art
How adorable are these cake pops? Make them your own with different colors and designs (although the bride and groom ones are so cute) but again there's so many options with these, make them your own and to your own personal tastes. If you love baking you could even make these yourself!
Nobody stacks up to you..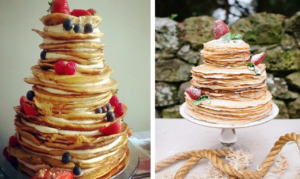 Who said pancakes are just for pancake day? Nope, if you have a love for pancakes why not have them at your wedding? This way you can still do the traditional cake cutting, maybe just have melted chocolate or maple syrup to pour on the top – YUM!
Do-nut tell me this isn't amazing!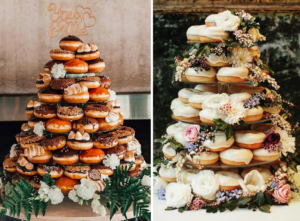 Ok not going to lie, this one is my personal favorite. You can have different fillings and glazes to suit everyone's tastes and they're so easy to just pick up and eat. Decorate with florals and greenery for an even better effect
Choc-o-lot alert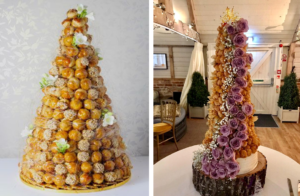 Croquembouche is an amazing alternative, grab some chocolate and pour it from the top as part of your cutting the cake, make them as tall or as small as you like. Go traditional and fill them with crème pat or fresh cream or go all out and choose different fillings, make it a fun challenge for your guests – pick one and guess the flavor!
Really? Cheese in a cake?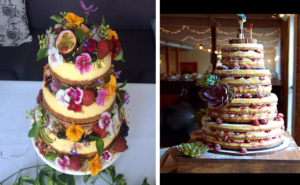 Who doesn't love a cheesecake? An idea would be to go for a stacked traditional vanilla baked cheesecake and provide little jugs with different toppings for people to choose, make it look extra pretty with berries or greenery.
I know its cheesy but..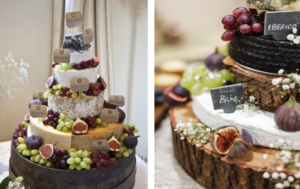 Not a fan of sweet desserts, but love a good cheese board? This cheese stack has got you covered. Choose a variety of different cheeses, get some cute little labels and jazz it up with grapes and figs. Your guests will absolutely LOVE this.
Truffles, truffles and more truffles..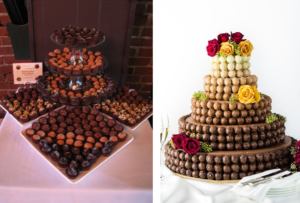 For delicious bite size treats a truffle display (or tower) is amazing, so many different flavor options and they're so yummy!
A tower of sugary goodness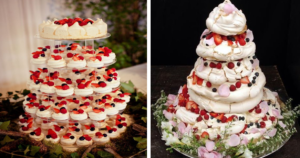 Need a sugar rush? This is the one, meringue is so versatile, make mini pavlovas that people can grab or create a huge tier of cream, strawberries and meringue – the choice is yours!
Churrolicious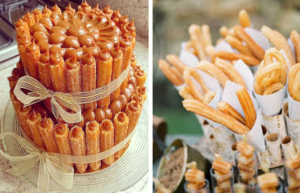 Crunchy, cinnamon, sweet bites – YUM. serve with some chocolate or caramel sauce for dipping, how amazing would these be with a chocolate fountain?! Serve in a cake form or in little paper cones.
Brownie/cupcake classic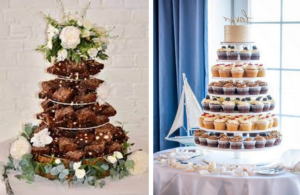 The classics – brownie and cupcakes, you can't go wrong with either with the ability to use different flavors and designs and especially with cupcakes you can make them as colorful as you like.
Why pick just one?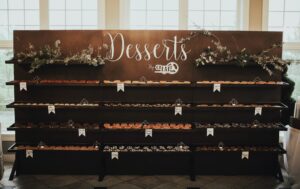 Cant choose out of all of these? Why not try a dessert wall, mini versions of everything so people can help themselves to whatever they fancy. Mix it up and have sweet AND savory so there's something for everyone. Looks amazing and caters for everyone.