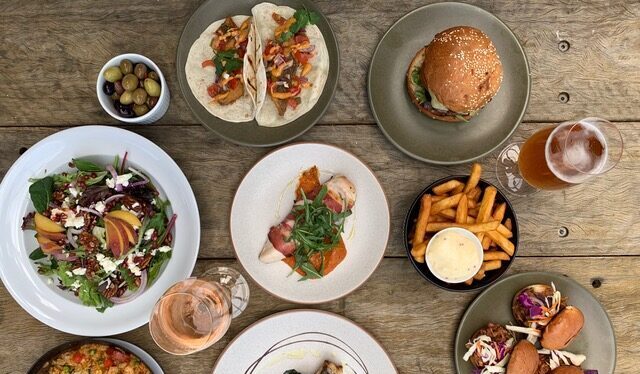 Top 5 Food Restaurants in the Mid North Coast (2021)
The Garden Bar & Kitchen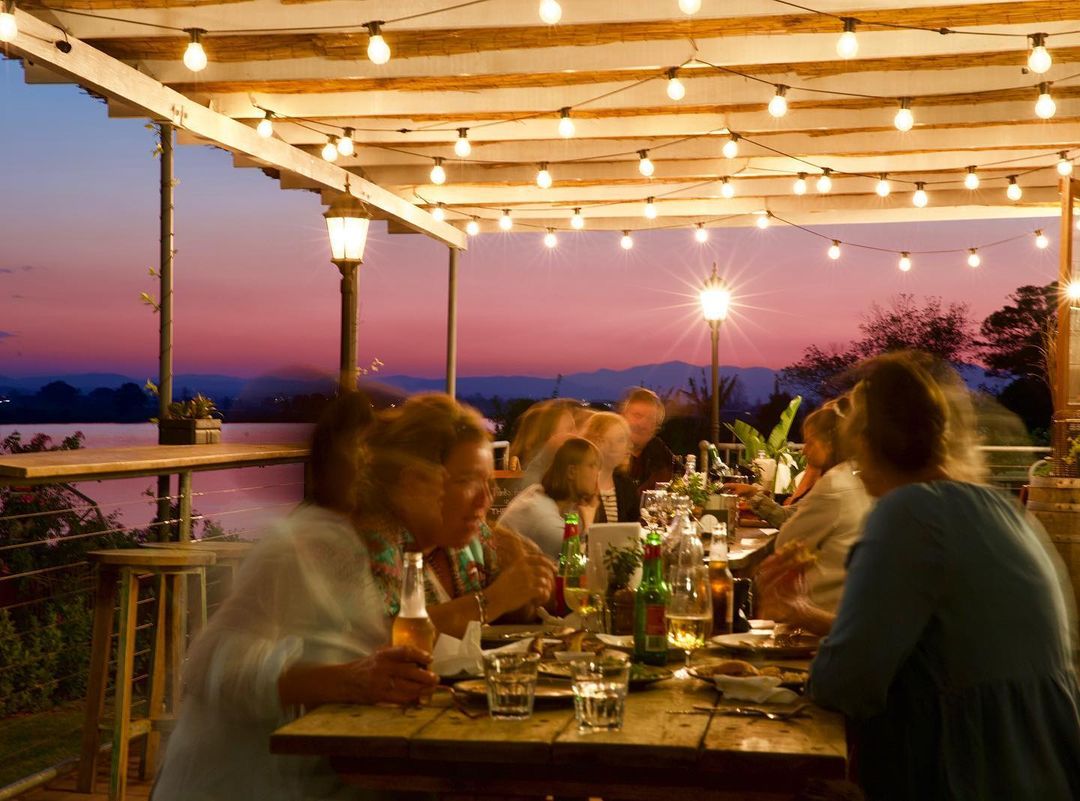 Tucked away from the busy streets of Frederickton, an opportunity to relax amongst the river reveals the hidden gem commonly known as one of the finest dining experiences in the Macleay valley. Located just minutes of the pacific highway, The Garden Bar and Kitchen screams the answer as you ask yourself "where is the best food near me?". This bar and restaurant offers a truly unique venue of what was once home of the Old Cheese Factory and allows the perfect opportunity to wind-down and enjoy the stunning view of the Macleay river.
For some, finding quality food places whilst travelling may be tricky, however, The Garden Bar and Kitchen is a go-to for holidaymakers as they venture down the beautiful coastline and leave with nothing less than an array of cheerful smiles and refreshed mindsets.  This waterfront restaurant is an invitation to settle down and indulge in a selection of stunning tapas suitably paired with only the finest handpicked wines and a cocktail list to swoon over.
Sourcing local produce, the menus are carefully crafted to compliment the relaxed atmosphere you will attract as you sit back and enjoy the view. Whether your time to dine is for breakfast delights or evening nights, The Garden Bar and Kitchen is ready to offer nothing less than friendly staff, innovative meals and an environment to suit any occasion. You may be striving to find the home of your next dinner party? And it's true, it can be a challenge. Though, it's no doubt that The Garden Bar and Kitchen remains at the height of your dining dreams as you sip cocktails in the midst of a picturesque sunset. It's true, The Garden Bar and Kitchen is a place for both locals and travellers to come and feel special whilst delivering nothing less than standout customer service and opportunities to unwind and enjoy great food in front of a beautiful waterfront view.
Cedar Bar and kitchen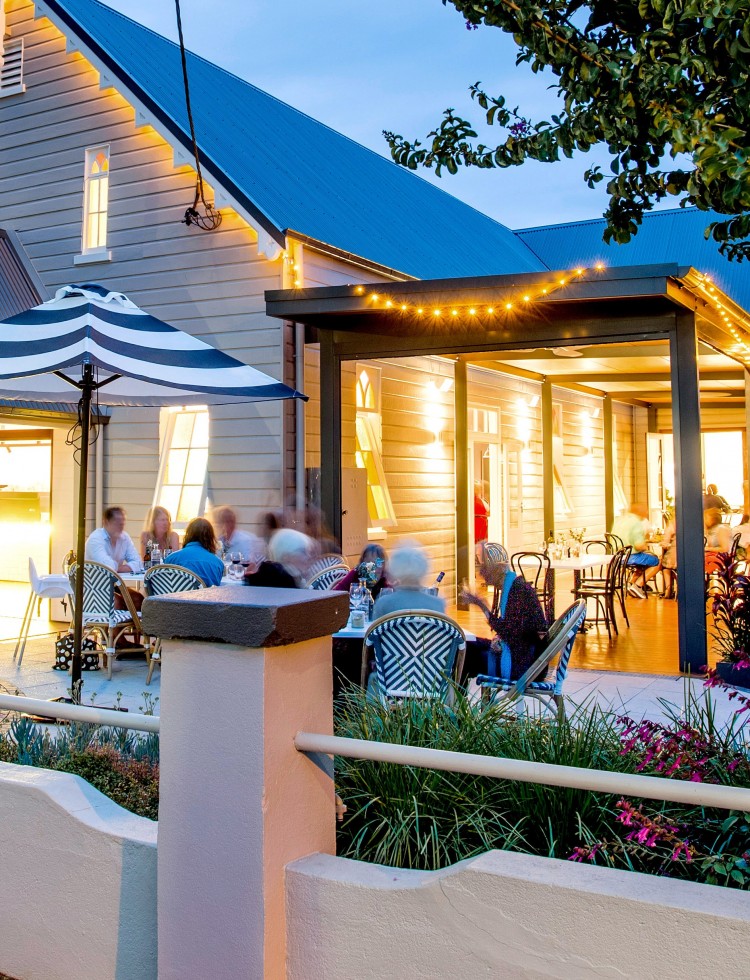 Source: Cedar Bar and Kitchen
Surrounded by a fantastic subtropical climate, it is undeniable that you're dining experience will be brimming with opportunities and spectacular meals. Nestled in the heart of Bellengin, Cedar Bar and Kitchen will bring your array of dreams to life. Inspired by the delicate nature surrounding the hills, this bar and restaurant offers a casual bar style menu tailoring the ideas of food and drinks to your needs. It's true, we all have our "go to" food restaurants. Sometimes several, and for some, Cedar Bar and Kitchen is theirs.
However, for first timers a new restaurant may be daunting. I mean, is the food really that good? Or are the reviews actually accurate? It's no doubt that questions like this arise in every establishment. Though, Cedar Bar and Kitchen will unquestionably embark a tasteful journey and throw this restaurant to the top of your list. So, what are the aspects that ensure a charismatic experience? And that's a good question. Of course, the specifics of the location play a huge part, I mean, not only does everyone want to indulge in a range of meals but to absorb the environment as well. For many, a waterfront restaurant is a deal breaker. However, with the application of uniqueness, not only is the food good at Cedar Bar and Kitchen, but it's not every day where you can dine in the midst of a 112-year-old church.
And yes, innovation helps but it's not necessarily the final factor. Sure, tradition can be good, but boredom may always lie evident. So, for somewhere with a top rating, Cedar Bar and Kitchen comes with huge expectations. Fortunately, they live up to them too. It ensures a relaxed and casual atmosphere whilst being meticulous and smashing the mark with creative and tasty food. With that said, whether you are out for a lazy lunch or a night of delights, be assured to have your taste buds rearing with enjoyment and satisfaction.
Stunned Mullet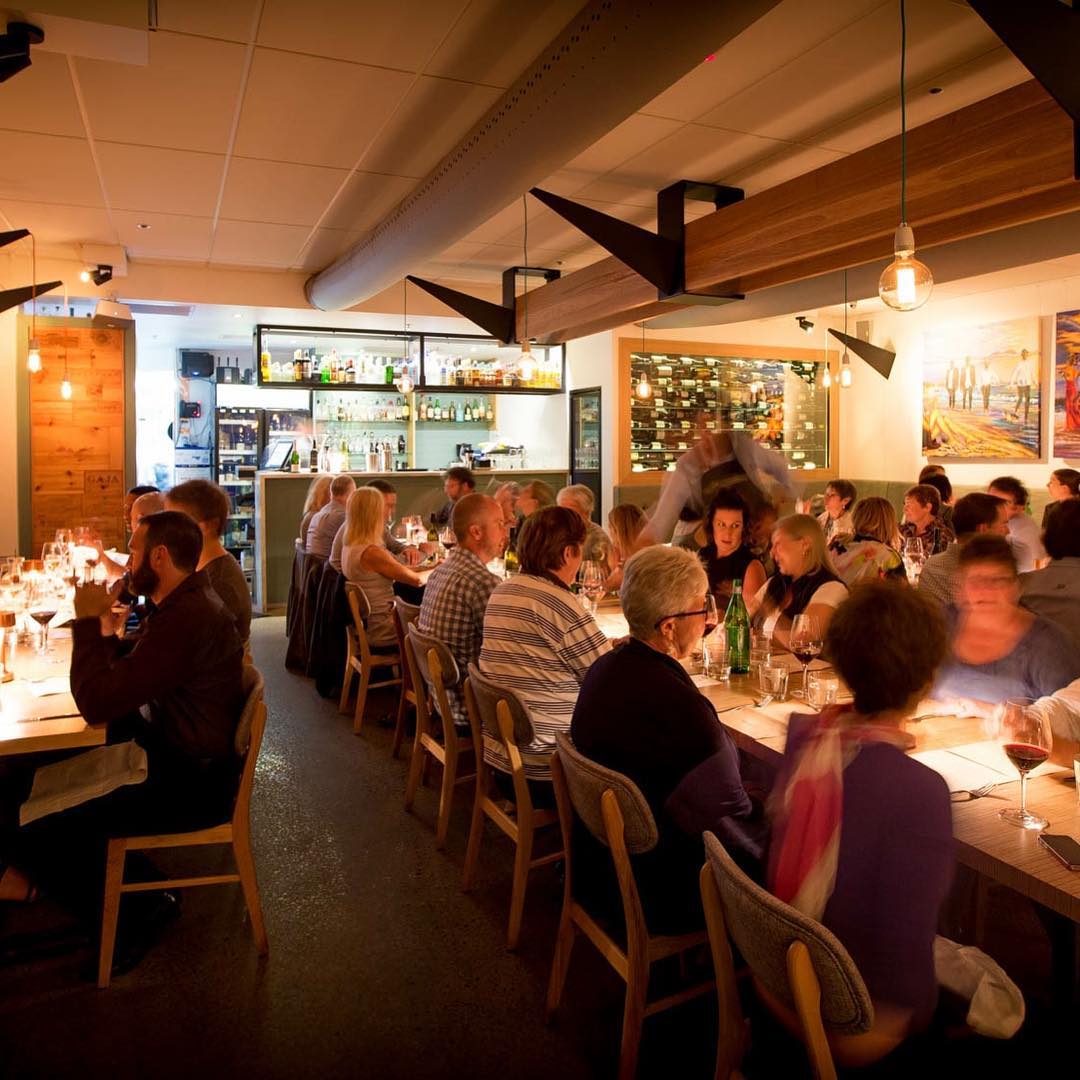 Source: Stunned Mullet
Situated along the coastline, Port Macquarie is an inviting tourist temptation bearing a hyper dining scene and a bohemian vibe. With the development of Port Macquarie becoming increasingly apparent, the dining experience follows alongside. Undoubtably, dining out should be an enjoyable experience to remember; seamless, satisfying and always exceeding expectations. That being said, this is the vision underlying the impeccable standard that the Stunned Mullet is renowned for. This bar and restaurant evokes a stellar reputation as you can sit down, take in the rearing sun and absorb a salty breeze from this impeccable beach side establishment.
Despite the name 'Stunned Mullet', this waterfront restaurant allows for an opportunity to indulge in an interpretation of delicate ingredients enhanced with the ultimate and most amazing combinations. So, have you been looking for good food places lately? Somewhere where you are ensured fine dining and quality food? Well, hats off to Stunned Mullet who endeavours a prestige atmosphere offering only the best Port Macquarie has to offer whilst making sure to endure nothing less than a sense of satisfaction within their guests. Without moving too quickly, is a wine list imperative to the fine dining experience that comes with Stunned Mullet? If so, it is no doubt you will swoon over the extensive variety of wine dedicated to ensuring a taste for everyone.
Quality food restaurants may be overwhelming for some, though, it is inevitably deemed sensible to start with something to sip on whether the night calls for a collection of cocktails or a wine list so enchanting. Further, with the perusal of a varied menu, being hard pressed on what to have is seemingly common. Am I choosing the right dish? Valid question. With a widespread menu a question of this sorts is unavoidable. However, Stunned Mullet is renowned and attracts those who feed off fine dining. So, if that's your taste, Stunned Mullet contradicts its name and offers a sophisticated experience like no other in the Mid North Coast.
Shearwater Restaurant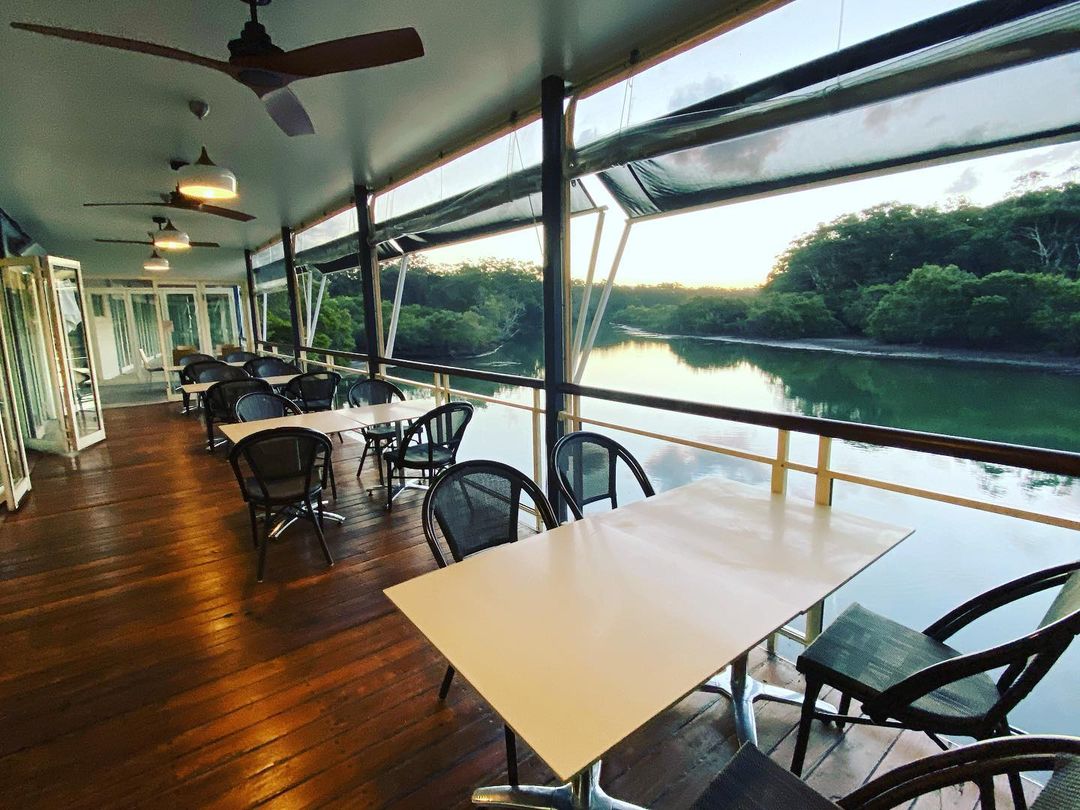 Source: Shearwater Restaurant
Are you searching for an unmatched waterfront destination? Welcome to Shearwater restaurant. Situated along the cherished coastline, Coffs harbour offers a scenic getaway and the perfect opportunity to wind down and indulge in a vast range of foody creations. This waterfront restaurant bears all the aspects to a perfect dining experience whether you're searching for a lazy lunch all the way to the dinner party of your dreams. Now, of course the location is superb. It is undeniable of the cherished moments you are eager to experience alongside friends and loved ones within the serene location on the water's edge of the scenic Coffs Creek.
For food restaurants, it is important to secure an environment fit for the dine in of a lifetime. So, if that's what you're searching for, Shearwater's bar and restaurant is rearing to lend a helping hand. And it's true, with the help of mother nature's picturesque panorama serving as a backdrop to the marvellous food and beverage creations being served, undoubtably your dreams are bound to come true. Perhaps you're endeavouring a dining experience with friends on the weekend or amidst the holidays with family? Perhaps you're after an experience to indulge in fruitful creations with a companion or colleague? If so, Shearwater offers only highest quality meals, complimented with the craving of cocktails or a cold beverage to sip.
Serving modern Australian cuisine mixed with epicurean trends, the menus are full of delicious and tempting choices for all food and drink needs. Tucked away from the business from the Coffs town, you may have to ask Siri for help finding Shearwater as it is perched upon the banks and is deemed one of those special locations that you'll always remember.
Latitude 30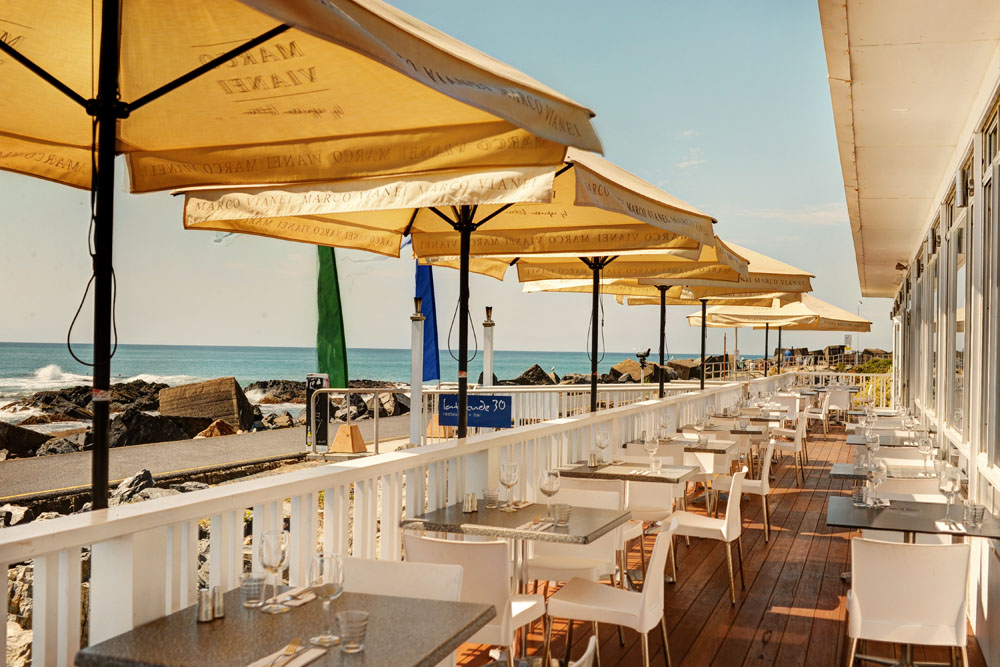 Source: Latitude 30
Home to many special dining experiences, Coffs harbour will undoubtably compliment any occasion. If you're looking for a place to recommend to everyone, Latitude 30 is commonly referred to as the place to be. From a relaxed deck seating with stunning views of the marina through to a more intimate dining experience, this waterfront restaurant will ensure an outstanding experience perfectly post-worthy. It's no doubt that a bar and restaurant of sorts will offer an extensive menu for you to swoon over for hours, so with dishes that follow the seasons, your palette is ready to experience a tasteful sensation in only the best way possible. And of course, it is only fair to complement these delicious meals with a wine and drinks menu embracing an inevitable emphasis on local Australian wines and eclectic international favorites.
With a restaurant overlooking the ocean, Latitude 30 will make even the coldest nights feel warm and inviting bearing an obvious passion for food in the air. With the spectacular reviews flooding this restaurant, Latitude 30 has to be doing something right. And undeniably, it is true. Both food and drinks offered are worthy of applause from the good-natured crowds who converge over specialty cocktails and others who proceed to gather around the delicate tasting of wines. So, as well as being a much-loved destination for the fish who perch to the surface of the marina in hopes for a taste of someone's meal, the busy weekends assure that it has not only been a hotspot since opening but rather an environment saturated in the sunshine for all to invest time to themselves.