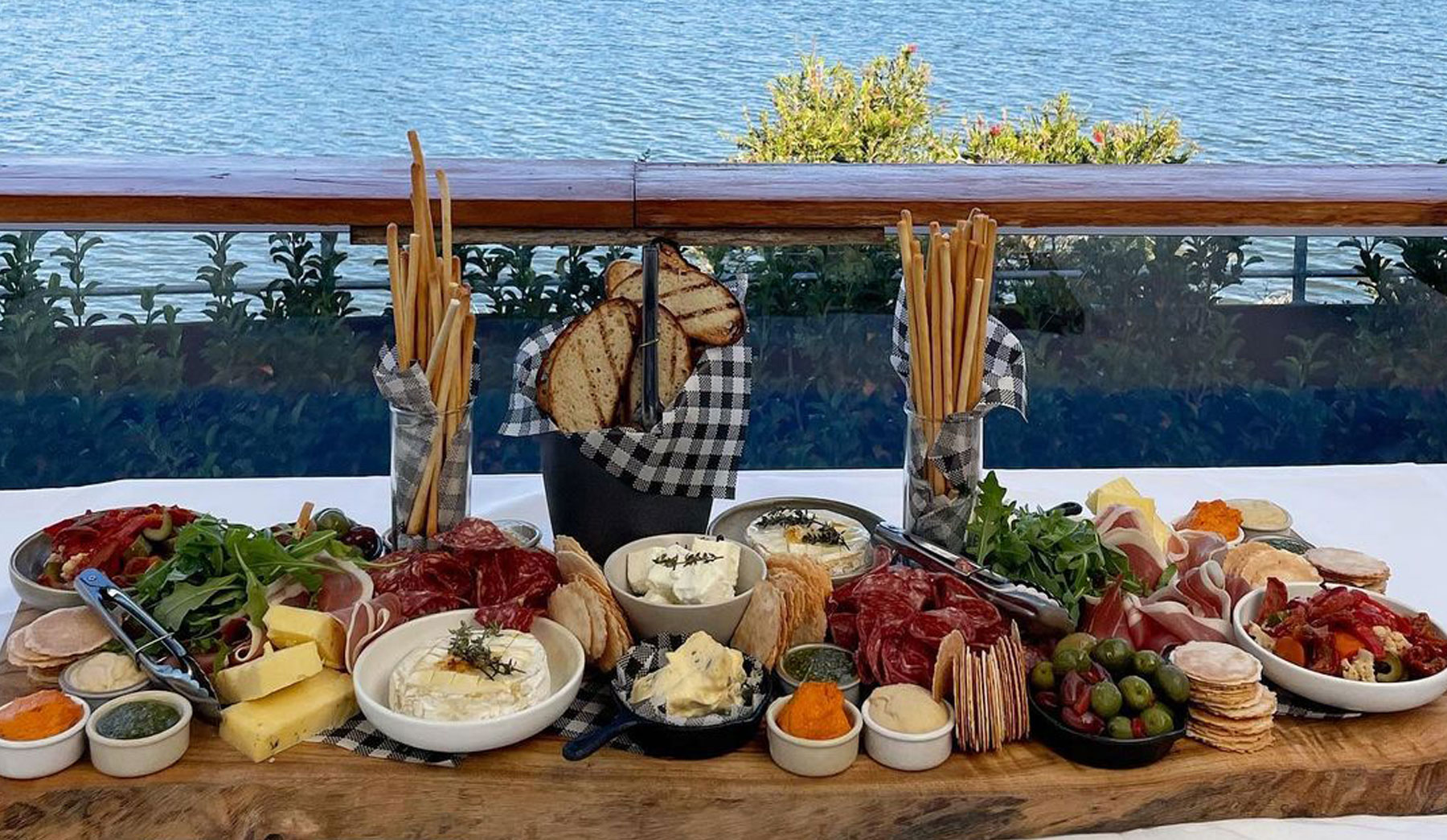 What are the most popular restaurants in Kempsey?
The Best Restaurants in Kempsey
Tucked away from the busy streets of Frederickton, an opportunity to relax amongst the river reveals the hidden gem commonly known as one of the finest dining restaurants in Kempsey. Located just minutes from the pacific highway, The Garden Bar and Kitchen screams the answer as you ask yourself "where is the best food near me?".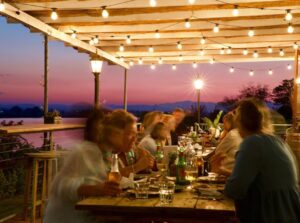 The Garden Bar and Kitchen
This bar and restaurant offers a truly unique venue of what was once home of the Old Cheese Factory and allows the perfect opportunity to wind down and enjoy the stunning view of the Macleay River. For some, finding quality food places whilst travelling may be tricky, however, The Garden Bar and Kitchen is a go-to for holidaymakers as they venture down the beautiful coastline and leave with nothing less than an array of cheerful smiles and refreshed mindsets.
This waterfront restaurant is an invitation to settle down and indulge in a selection of stunning tapas suitably paired with only the finest handpicked wines and a cocktail list to swoon over. Sourcing local produce, the menus are carefully crafted to compliment the relaxed atmosphere you will attract as you sit back and enjoy the view. Whether your time to dine is for breakfast delights or evening nights, The Garden Bar and Kitchen is ready to offer nothing less than friendly staff, innovative meals and an environment to suit any occasion.
You may be striving to find the home of your next dinner party? And it's true, it can be a challenge. Though, it's no doubt that The Garden Bar and Kitchen remains at the height of your dining dreams as it's been deemed the best food restaurant in Kempsey. It's true, The Garden Bar and Kitchen is a place for both locals and travellers to come and feel special whilst delivering nothing less than standout customer service and opportunities to unwind and enjoy great food in front of a beautiful waterfront view.
Stunned Mullet
Situated on the coastline, Port Macquarie is an inviting tourist temptation bearing a hyper dining scene and a bohemian vibe. With the development of Port Macquarie becoming increasingly apparent, the dining experience follows alongside. Undoubtedly, dining out should be an enjoyable experience to remember; seamless, satisfying and always exceeding expectations.
That being said, this is the vision underlying the impeccable standard that the Stunned Mullet is renowned for. Located near Kempsey NSW, this bar and restaurant evokes a stellar reputation as you can sit down, take in the rearing sun and absorb a salty breeze from this impeccable beach side establishment. Despite the name 'Stunned Mullet', this waterfront restaurant allows for an opportunity to indulge in an interpretation of delicate ingredients enhanced with the ultimate and most amazing combinations.
So, have you been looking for good food places lately? Somewhere where you are ensured fine dining and quality food? Well, hats off to Stunned Mullet who endeavours a prestige atmosphere offering only the best Port Macquarie has to offer whilst making sure to endure nothing less than a sense of satisfaction within their guests. Without moving too quickly, is a wine list imperative to the fine dining experience that comes with Stunned Mullet? If so, it is no doubt you will swoon over the extensive variety of wine dedicated to ensuring a taste for everyone.
Quality food restaurants in Kempsey may be overwhelming for some, though, it is inevitably deemed sensible to start with something to sip on whether the night calls for a collection of cocktails or a wine list so enchanting. Further, with the perusal of a varied menu, being hard pressed on what to have is seemingly common. Am I choosing the right dish? Valid question. With a widespread menu a question of this sorts is unavoidable. However, Stunned Mullet is renowned and attracts those who feed off fine dining. So, if that's your taste, Stunned Mullet contradicts its name and offers a sophisticated experience like no other in the Mid North Coast.
La Costa Cantina
Located just 20 minutes out of Kempsey NSW, Crescent head is home to tourism dreams and the best surfing beach in the Mid North Coast. If there is one thing that travellers love more than travelling, it is eating. And lucky for Crescent Head, the dining scene is to die for. Whether you're hungry after a long surf or seeking cocktails with your friends, La costa Cantina is Crescent Heads place to be. Also known as some of the best restaurants in Kempsey, La Costa Cantina is a Mexican restaurant and bar located at The Med in the much-loved Mid North Coast surfing town Crescent Head. First inspired by the dramatic western sunsets of Cabo San Lucas, La Costa pays homage to the travels of those wandering souls.
Serving up Authentic Tacos and other Mexican favourites, La Costa Cantina has quickly made a name for itself as the spot in Crescent Head. Offering a real life Margaritaville, La Costa welcomes you to sit down, relax, and enjoy one of their nine specialty margaritas. Now with Covid, eating around the world is tough and is never quite the same as if you were really travelling. That is until you meet La Costa, however. Serving authentic Mexican food and tacos, the endless margaritas and live mariachi bands will have you feeling out of this world.
Situated away from the business of main street Crescent Head, La Costa is the perfect opportunity to chill. Gripping onto the serene vibe accompanied with a casual atmosphere, La Costa offers the complete tailoring of needs in order to ensure a perfect visit to imitation Mexico. Perhaps you're looking to relax and unwind from a busy week or seeking the environment to ensure a night of fun, La Costa has their margaritas ready for your visit.
Lumah
Set between the stunning river and beach at Crescent Head, this slice of paradise is a relaxing getaway found on the Macleay Valley Coast. Located an easy 20 minutes from Kempsey, Crescent Head overlooks one of the most legendary right-hand surf breaks in the world and some of the finest food in the Mid North Coast. Sourcing local, fresh and sustainable produce, Lumah offers indulgent sea food and to die for meals.
This restaurant bears all the aspects to a perfect dining experience, whether you're searching for a lazy lunch all the way to the dinner party of your dreams. Now, of course the location is superb. It is undeniable of the cherished moments you are eager to experience alongside friends and loved ones within the serene location filled with the salty atmosphere of Crescent Head. And for food restaurants in kempsey, it is important to secure an environment fit for the dine in of a lifetime.
So, if that's what you're searching for, Lumah bar and restaurant is rearing to lend a helping hand. Lumah holds a stylish venue, comfortable and offers the quality dining experience holiday goers seek. With over 40 years professional experience, our Chef offers contemporary Australian cuisine with a focus on local, sustainable produce and delicious flavour.
So, Perhaps you're endeavouring a dining experience with friends on the weekend or amidst the holidays with family? Perhaps you're after an experience to indulge in fruitful creations with a companion or colleague? If so, Lumah offers only highest quality meals, complimented with the craving of cocktails or a cold beverage to sip. Serving modern Australian cuisine mixed with epicurean trends, the menus are full of delicious and tempting choices for all food and drink needs, and ready to invite you into the restaurant of your dreams.