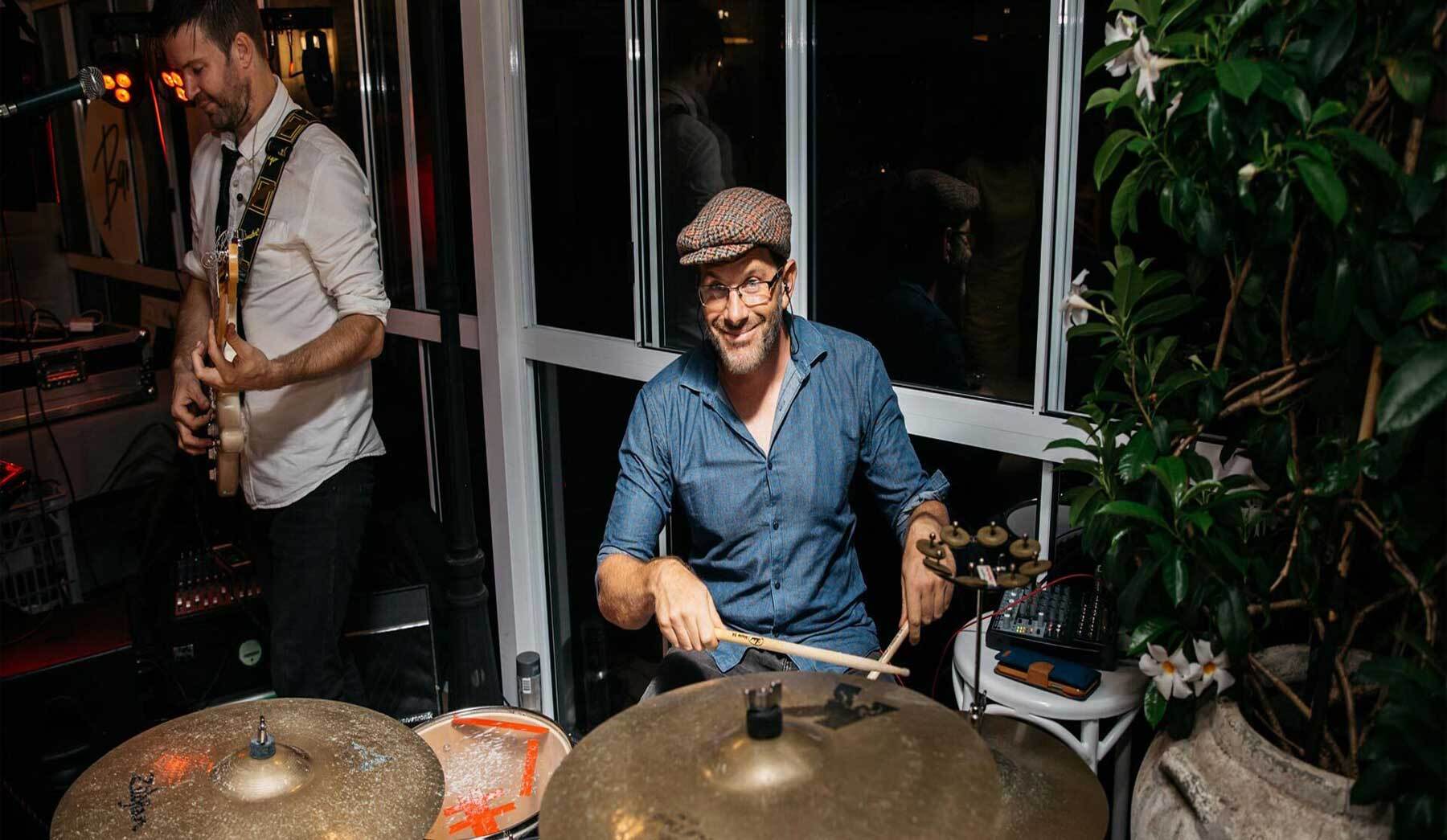 Live music venues in Mid north coast
Live music post-Covid
After a bruising year affected by Covid, concerts and tours were brought to a crashing halt and the global music industry was left in a bind. Following closely behind, live music venues were hit with a ban, forced social distancing, and a dismantling of the dearly loved dance floor. For music venues, this was a kick in the guts and a shatter to the local communities, and for many it was almost the end of partying with a band in front of them. Though, after almost 12 months of sitting down whilst drinking, the feeling of live music is back and sitting right at our fingertips.
Now of course this step forward isn't the light at the end of the tunnel everyone hoped for, and it seems that "normal" is a marathon away. Though luckily for the Mid North Coast, Covid social distanced itself and many begin to see both live music and the dance floor in the near future. After signing in at every venue and following each precaution, the sound of a plugged-in amp and vocals echoing off walls once again became something people could look forward to. Obviously, this meant a lot for those living in or visiting the Mid North Coast. I mean, the parties were back on, live music venues were opened once again, the locals had something to look forward to, and finally the chance to showcase local artists has returned.
Live Music Venues in Mid North Coast
It is no doubt that the beautiful coastal towns surrounding the Mid North Coast are spilling with talent. Artists from all over radiate charm and showcase their music in local venues. With a smooth blend of genres, the heart of Frederickton's favourite style is everything and anything. Whether you're searching for a smooth jazz, country pop or the hottest hits from then and today, The Garden Bar and Kitchen holds the key to your next afternoon filled with good food, cocktails to make your tastebuds crazy, and music to unwind after a busy week, month or year of doing whatever you are doing.
Suitably tucked away from the busy streets of Frederickton, this waterfront venue holds the perfect atmosphere to fix your live music cravings. Situated just minutes off the pacific highway, your evening elevated off the beautiful banks of the Macleay Valley will undoubtably leave you dancing with delight. The Garden Bar and Kitchen offers a show case for local artists, a carefully crafted menu to share amongst your loved ones, and a delicate selection of wines to ensure a night of remembrance. Importantly, this showcase for the coastal talent will leave you satisfied, refreshed, and walking out with another incredible artist to listen to.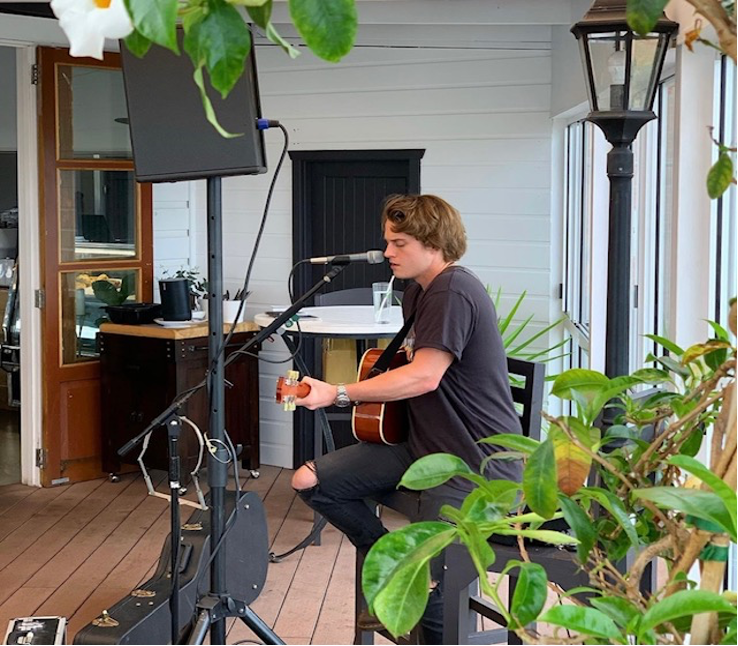 Kickstarting the new month, this riverside restaurant acts as a yearly countdown by offering a new and upcoming artist each month. Throughout the set you can enjoy the smooth sounds of a local artist whilst enduring a panoramic sunset and sipping on tasteful cocktails. Surrounded by the afternoon breeze, imagine an evening of joy, serenity and undoubtable fun as you are consumed in the magic of The Garden Bar and Kitchen. with the reflective views projecting off this stunning waterfront venue, The Garden Bar lines up only the best and most melodic artists on the Mid North Coast.
Riverside Restaurants and Cafes
Closely aligning with cafes in Port Macquarie, Chris Rose's dulcet voice is the key to his craft. Performing in the middle of a pandemic is certainly different, and a new year's resolution to hold as many gigs as possible is closely interchanged with walking on thin ice. Suitably, The Garden Bar and Kitchen is an obvious opportunity for local artists. So, for Chris, the opening to showcase his mixture of country, pop and rock was right at his fingertips and ready for action. As the sun sets, the fairy lights appear, and the atmosphere is brimming with delight ready for an evening of relaxation and solace.
similarly, holding gigs weekend after weekend, Candy Raws regular occurrences at The Garden Bar and Kitchen are not the ones to miss. Commonly known throughout the Mid North Coasts, candy's music breaches all over Australia and appears in all live music venues up and down the coast. Releasing 8 original albums, Candy Raws acoustic take of the classics closely intertwines with his original material and creates the perfect ambience for all visiting the Garden Bar.
Sydney based singer and songwriter, Josh Needs visits home to the Mid North Coast include relaxation, family and more gigs. With music highlights of playing alongside some of the biggest names of Australian history and featuring in huge music festivals along the coast, Josh Needs is undoubtably the star of the show. Releasing his debut album "Afterglow" in 2020, the indie rock artists smooth voice is a recipe for relaxation.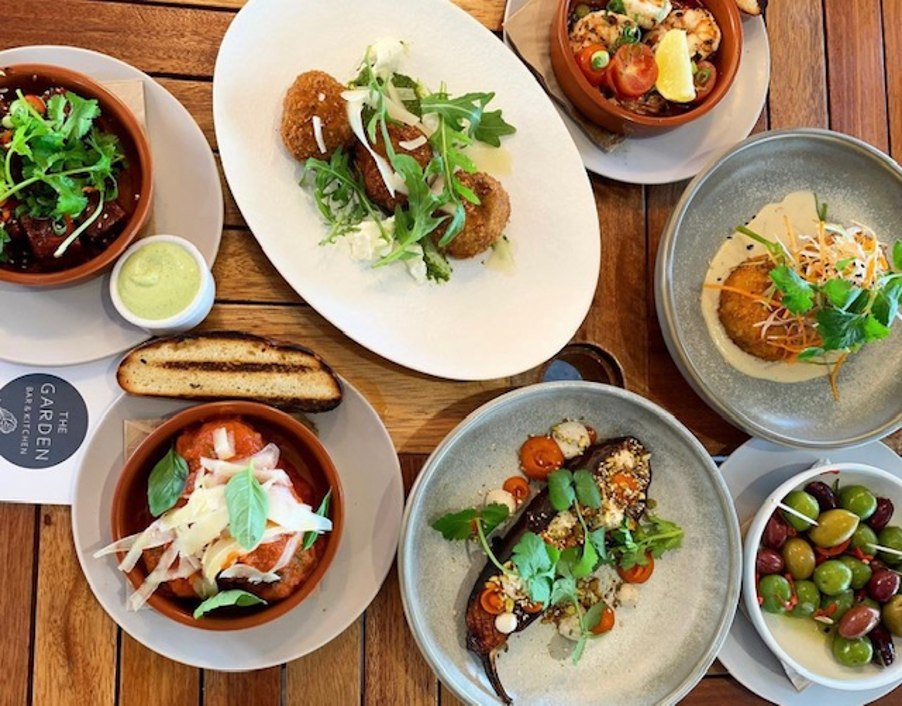 Now don't forget that good food and live music go hand and hand at The Garden Bar and Kitchen, which means that for you, dinner is sorted before you even have to think "where is the best food near me?". Recently transitioning into a new menu suited for the breezy winter nights, the Garden bars carefully crafted dishes is suited to the taste buds of all kinds.
Ranging from small plates to large, salads and sides, this tasteful menu will have you coming back for more. Perfectly paired with an innovative cocktail creation or a wine in hand, the smooth sounds of any local artist will undoubtably hold The Garden Bar and Kitchen to the height of your dining dreams. Filled with flavours from all over the globe, these warm and homely meals take a modern twist and leaves guests smiling and swaying with the music.
The Garden Bar and Kitchen is a place for both locals and travellers to come and feel special. Delivering stand out service, the opportunity to unwind with live music, overlook a spectacular view and indulge in quality food is open for anyone and everyone. securing a top rating, The Garden Bar and Kitchen comes with huge expectations, and fortunately, they live up to them too. With that being said, a night of delights is open to you ensuring a safe night of live music post covid, creative and tasty food and an evening of satisfaction.